28 Apr


Version Fr.
Description
Rbl-Navigator is my second plugin for WordPress. In this plugin I just integrate a treeview menu in a widget.
This plugin permit to represent in just a widget your last articles, the list of the categories (and their "n" last articles), static links and the directory contents. I think I am going to add soon, if it seems usefull to you, the blogroll and the list of the last comments.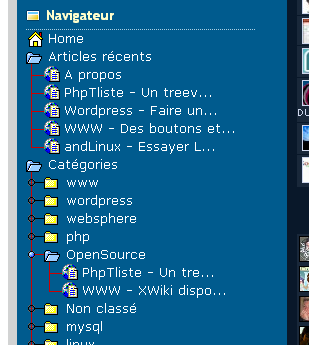 7 Apr


Version Fr.
andLinux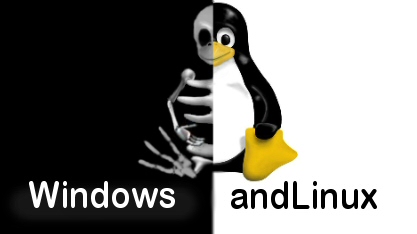 For the lambda user it is very difficult to "test" Linux. Indeed, everybody don't have many computers, the installation in a virtuel machine or in DualBoot can be risk and the tests with a "live-CD" distribution are quickly limitated.
It is in this point of viewthat I tried "andLinux" which is a Ubuntu complete distribution which directly works under Windows.
(more…)
Filed under: OpenSource, www