28 Apr


Version Fr.
Description
Rbl-Navigator is my second plugin for WordPress. In this plugin I just integrate a treeview menu in a widget.
This plugin permit to represent in just a widget your last articles, the list of the categories (and their "n" last articles), static links and the directory contents. I think I am going to add soon, if it seems usefull to you, the blogroll and the list of the last comments.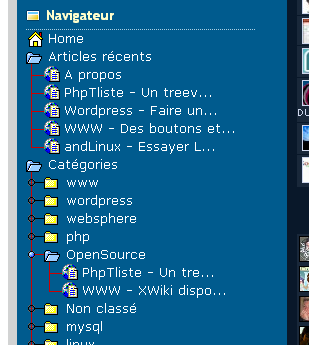 9 Dec


Version Fr.
Description
News version ! Correct bug in categories tag
rbl-listtag is a WordPress plugin, it can display in a page or in a post the last comments or the last posts filtered by tags or categories.
It's my first plugin, you can send me either your bugs or comments.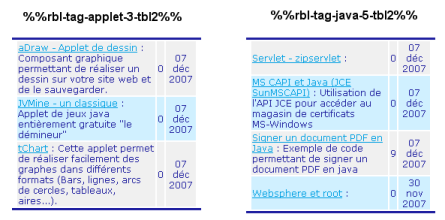 Installation
Upload rbl-listtag.php to the /wp-content/plugins/ directory
Activate the plugin through the 'Plugins' menu in WordPress
That's it!