5 Sep


Version Fr.
The project
Recently I have searched a foms editor – wizard" in web mode. I looked for it on internet, believing many projects should greatly deal with this problem (I don't like to develop something if it already exist). After many tests I have come to the conclusion that it does not exist (or that it is not well "referenced"…).
Also I have taken advantage of my holidays to do this "little" project.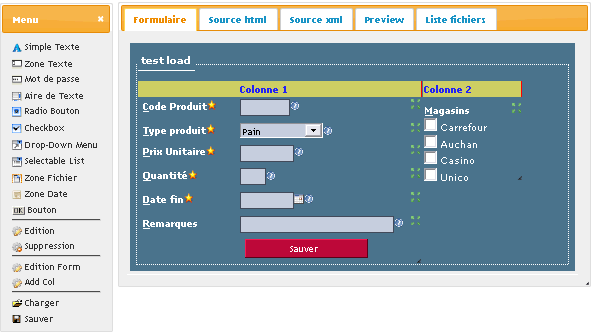 13 Mar


Version Fr.


We all usually use images, butons and icons in our applications. I also often need some to improve the look of my developments. The solution "image research" or on an other classical engine need a high work and moreover, the using condition (licence) of the founded image are very hard or impossible to identify.
So I search specifics sites which propose to me an icon library (I wanted a sober interface, easy to use and free images).